One time my friends Anthony, Dylan, and I had a magical day. Luckily, I brought my camera, so we took lots of pictures. I'm not in a lot of the pictures( because I am behind the camera ). Below, you can see us on the blocks of truth.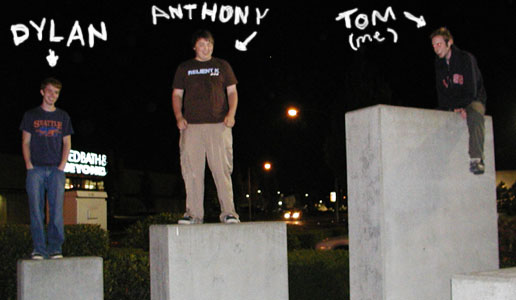 The magical day starts with us at Starbucks, as we sip hot cocoa and disturb other customers. Anthony got some whipped cream on his lips. You can see the concentration in his eyes. He thinks he can move the cream with his mind.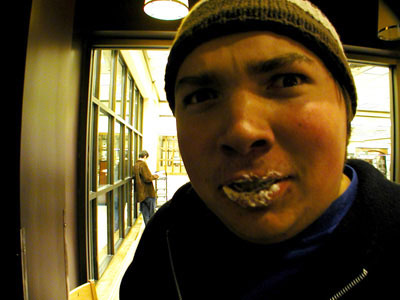 Next in the magical day, we walked over to the book store and read stimulating works. Below, we see Anthony and Dylan enjoying such books. I was bored and just took pictures of them, but it was still gonna be a magical day.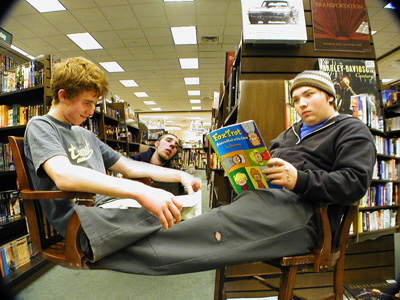 We stayed in the bookstore so long, we even saw the vaccuum guy (whoaaa!). He told us to leave. We went to Dylan's house and got his fake deer head named Randy. Here's a picture of Randy and a few goats we ran into.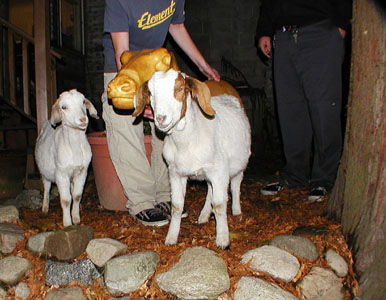 Randy is sooooo awesome that we decided to take him shopping at Safeway since they're open 24/7. Dylan got in a shopping cart with Randy and Anthony pushed the cart. Us guys don't usually shop without our moms, but Randy is even cooler than moms, so we thought it was ok.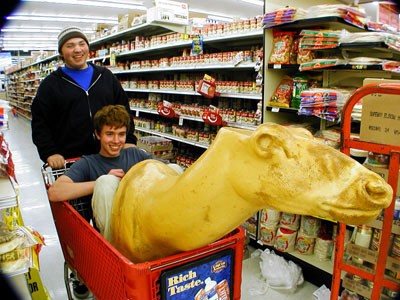 Dylan was super thirsty, so he got a root beer.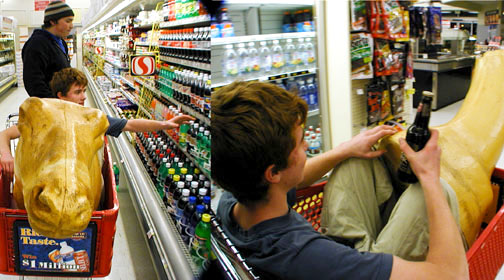 We were on our way to the register to purchase our root beer and Randy tried to eat bananas! Anthony likes bananas too.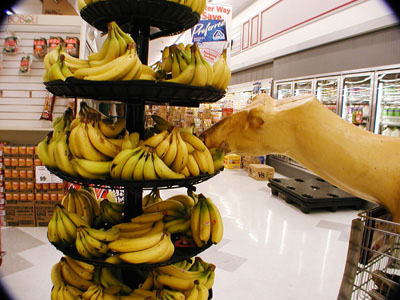 It was getting late (12am), so we went to the register and greeted the store worker. He laughed at Randy. I think the store worker was happy we showed up, because we shared the magical day with him. Otherwise it would have been boring for him.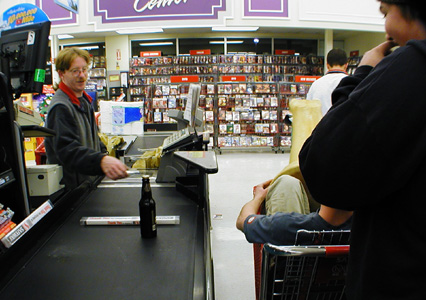 We left that Safeway and went to another one on the other side of town. There we met The Floor Lady. We asked her what Randy should eat. She said bread.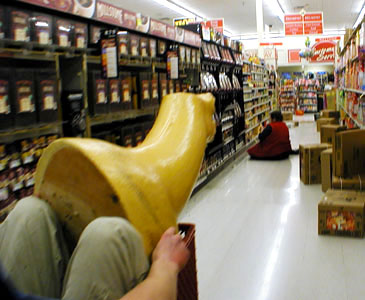 we went to get the bread for Randy to eat and a bad guy came up to us. He was wearing safeway clothes and wasn't good. The bad guy asked us if we normally put humans in the shopping cart and we said yeah, because our moms always did. He told us to leave the store.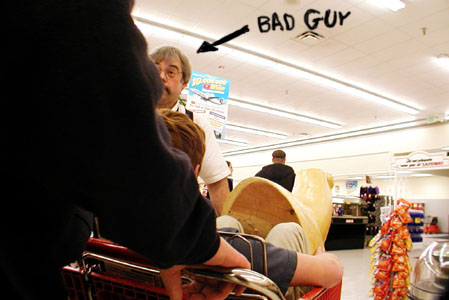 Lastly, we went to Albertson's. It was 1am, so only the store people were there. They let us in though. They were glad we shared the magical day with them, unlike the bad guy at Safeway.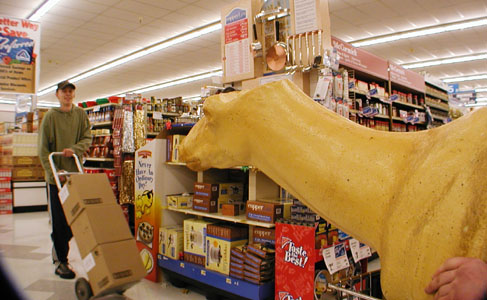 I like Twix, so we got a Twix. We made sure our purchase was not mixed up with other people's.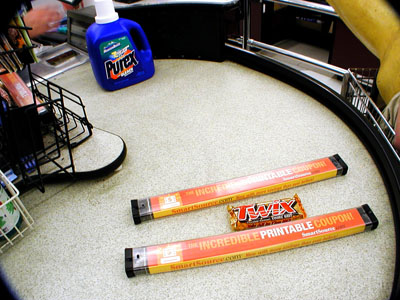 The register lady was tired. She barely noticed Randy! Luckily, the man in front of us liked Randy, so he took part in the magical day and smiled at us.
We walked out of Albertson's and realized it was time to go home. The magical day was coming to a close. As we drove home, we realized we needed to do one last thing: run over a bush (not the president or his family). Click on the image below to watch the footage.